2591

2591 350ma 定電流 IC
350mA Advanced Current Regulator
型號: 2591
電壓:2.7-4.5V
電流:350ma(MAX)
SOT-89包裝
具有過熱保護裝置
價格 1PCS/30 (特價)10PCS以上每顆NT26
1 REEL=1000PCS 價格 ASK
3.4V到4.3V我們保證有350ma輸出



超人氣低壓差恆流驅動IC,單一顆IC可以提供高達350ma的電流,並且不需外加 周邊零件大大降低製造成本,
是手持式POWER LED定電流最佳解決方案
此款高性能定電流效率高達94%,最適合用在需要攜帶電源的場合,除了100%對應鋰電池外,使用3顆鎳氫充電電池
也可以達到定電流的效果,我們保證3.4V到4.3V有350ma輸出 ,中間的電壓變化不會改變亮度.
The 2591 is a low noise, high current regulator designed to power high current LED and has a 350 mA
constant output current The characteristics of low dropout voltage and less quiescent current make it
good for some critical current application, for example, some power LED drivers. Moreover, low external
parts count make the 2591 ideally suited for small, battery- powered applications.
350mA Power Current Regulator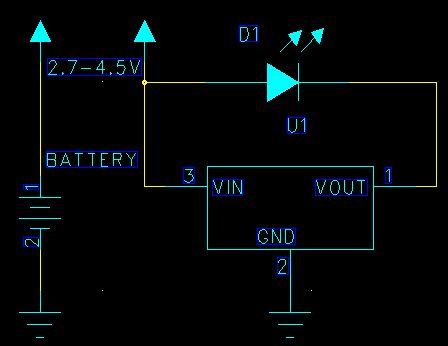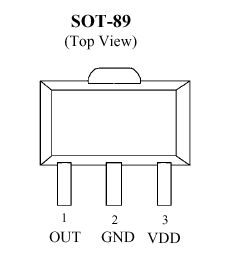 FEATURES
☆Guaranteed 350mA output current
☆Low dropout voltage
☆Low quiescent current
☆Fast transient response
☆Input voltage range 2.7V~6V
☆100% li-ion
☆Open/Shorted LED protection
☆Thermal Shut-Down protection
☆SOT-89 package
APPLICATIONS

☆ POWER LED DIRVER
☆ 手電筒定電流IC
☆ALL DESIGN IN TAIWAN & MADE IN TAIWAN